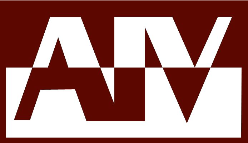 Resources and Models for Workforce Education and Training
---
sponsored by:
Mylan Technologies | VELCO | GW Plastics
Green Mountain Power |
People's United Bank | Pfizer
Rock of Ages | Velan Valve | Efficiency Vermont
Spherion Staffing | AET Labs | Perrigo Nutritionals
Department of Economic Development
---
Thursday, December 14 | Capitol Plaza, Montpelier
---
AIV's annual meeting is the premier forum for addressing critical manufacturing and economic issues facing Vermont, bringing together leaders from across business and public sectors, and we are holding our 97th Annual Meeting December 14 at the Capitol Plaza in Montpelier.
This year we are focusing on one of the greatest challenges for manufacturing and many other sectors in Vermont -- addressing the education and training necessary to keep Vermont's workforce productive and competitive.
The day's agenda will focus on several key resources and programs, and we intend to highlight others in future events during the new year.
The event should be of interest and value to any Vermont organization, whether you are facing education and training needs yourself, providing education and training services, or providing other employer services that would be of interest to your fellow attendees.
Although the primary focus of the programs will be manufacturing, the Vermont Training Program is available to several different sectors, and we will be featuring technician and apprentice programs at a number of companies that can provide lessons and ideas for education and training initiatives in many sectors beyond manufacturing.
Programs and resources addressed on December 14 will include:
Certified Production Technician programs, featuring the services provided by Community College of Vermont and highlighting the experiences of GE Aviation and Hazelett Corporation.

Manufacturing Technician Apprentice programs, featuring the services provided by Vermont Tech and highlighting the different programs at GE Aviation, GW Plastics, and GS Precision.

The Vermont Training Program, featuring the support provided by the Department of Economic Development and highlighting the experiences of several Vermont manufacturers.
The event will conclude with a luncheon address and Q&A with Governor Phil Scott on his administration's priorities for strengthening Vermont's economy heading into the new year and legislative session.
Both members and non-members are welcome to register to attend. Registration is required by December 12 and costs $50 for AIV members and $75 for non-members. Complementary registrations and other benefits are available for sponsors and new members.
Prospective attendees are encouraged to send us questions and suggestions for the speakers ahead of time.
Contact us at info@aivt.org for more information.
We hope to see you there!
---
Registration and Logistics:
Please register using the form below (if your browser is not showing the form, you can click here for a printable form).
Logistical information, including directions and parking vouchers, will be sent with registration confirmation.
Registration by December 12 is required. Your payment covers lunch and materials both at the event and available online after. Sorry, no refunds for cancellations after December 12, owing to costs we must incur. If you cannot pay for your registration online or by check by December 12, please contact us at info@aivt.org to let us know and discuss options.
New members and sponsors receive complimentary registrations and other benefits -- email us for details.
---
Interested in being a sponsor? Contact us about options and benefits!
---
AGENDA & REGISTRATION
---
9:00 | Registration
---
9:30 | Welcome and Introduction
---
9:45 | Certified Production Technician Programs:
Overview of the services provided by Community College of Vermont and highlighting the experiences of GE Aviation and Hazelett
Michael Keogh, Business & Community Outreach Manager, Community College of Vermont
Terri Ballou, Human Resources Leader, GE Aviation
Dan Gleason, Training Coordinator, Hazelett
---
10:30 | Manufacturing Technician Apprentice Programs:
Overview of the services provided by Vermont Technical College and highlighting the different programs at GE Aviation, GW Plastics, and GS Precision
J

effrey Higgins, Program Director, External Degree Programs, Vermont Technical College
Cathy Tempesta, Human Resources Director, GW Plastics
Terri Ballou, Human Resources Leader, GE Aviation
Maggie Aldrich, Assistant Human Resources Manager, GS Precision
---
11:15 | Vermont Training Program
Overview of the support provided by the Department of Economic Development and highlighting the experiences of North Hartland Tool, Kalow Technologies, and Trow & Holden
John Young, Director, Workforce Development Programs, Department of Economic Development
Dan Pause, Human Resources Manager, North Hartland Tool
Eric Lapp, Compliance Manager, Kalow Technologies
Jordan Keyes, Sales & Business Development, Trow & Holden
---
12:00 | Luncheon Address and Q&A:
Priorities for Strengthening Vermont's Economy Heading into the New Year and Legislative Session
Governor Phil Scott
---
1:00 Wrap Up