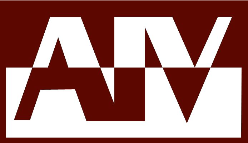 ---
Energy and Vermont's Economy:
Challenges and Responses for Competitiveness
Vermont Gas Systems | VELCO | Fab-Tech
Green Mountain Power |

Efficiency Vermont
GW Plastics |
ATC Group Services |
Velan Valve
GlobalFoundries |
Pfizer | D
owns Rachlin Martin
KeyBank | Vermont Electric Cooperative
Vermont Public Power Supply Authority
---
Friday, March 8 | Capitol Plaza, Montpelier
---
AIV's annual meeting is a premier forum for addressing critical economic issues facing Vermont, bringing together leaders from across business and public sectors, and we are holding our 98th Annual Meeting March 8 at the Capitol Plaza in Montpelier.
This year we are focusing on some of the most significant challenges for manufacturing and many other business sectors in Vermont -- energy costs, trends, and opportunities to address their competitive impacts.
The agenda will provide overviews of our current energy environment, forecasts and trends in costs and the factors driving them, and a review of several examples of resources, projects, and strategies that Vermont businesses have used to address and mitigate cost impacts that should be of use and interest to all Vermont employers.
The event should be of interest and value to any Vermont organization, and both members and non-members are welcome to register to attend. Registration is required by COB March 7 and costs $50 for AIV members and $75 for non-members. Complimentary registrations and other benefits are available for sponsors and new members.
Prospective attendees are encouraged to send us questions and suggestions for the speakers ahead of time.
Contact us at info@aivt.org for more information.
We hope to see you there!
---
Registration and Logistics:
Please register using the form below (if your browser is not showing the form, you can click here for a printable form).
Logistical information, including directions and parking vouchers, will be sent with registration confirmation.
Registration by COB March 7 is required. Your payment covers lunch and materials both at the event and available online after. Sorry, no refunds for cancellations after March 5, owing to costs we must incur. If you cannot pay for your registration online or by check by March 5, please contact us at info@aivt.org to let us know and discuss options.
New members and sponsors receive complimentary registrations and other benefits -- email us for details.
---
Interested in being a sponsor? Contact us about options and benefits!
---
AGENDA & REGISTRATION
---
10:00 | Registration Opens
---
10:35 | Welcome and Introduction
---
10:45 | Overview of Portfolio and Market Availability of Electricity and Natural Gas, Costs and Cost Drivers, Prospects for Future Changes and Challenges
Peter Rossi, COO, Vermont Electric Cooperative
Thomas Murray, Vice President, Customers and Communities, Vermont Gas Systems
Greg Morse, Senior Director of Product Management, NG Advantage
---
11:30 | Overview of Recommended Changes to Demand Charges and Other Priorities to Address Costs
Riley Allen, Deputy Commissioner, Department of Public Service
---
11:45 | Utility and Provider Programs and Partnerships Available to Commercial and Industrial Customers to Manage and Reduce Energy Costs
Peter Rossi, COO, Vermont Electric Cooperative
Michael Gifford, Commercial Efficiency Innovation Lead, Vermont Gas Systems
Graham Turk, Innovation Champion, Green Mountain Power
Paul Lambert, Director, Account Management, Efficiency Vermont
---
12:30 | Lunch and Address and Q&A
Ted Brady, Deputy Secretary, Agency of Commerce and Community Development
---
1:15| Employer Experiences with Programs, Projects, and Corporate Culture Strategies in Managing and Reducing Energy Costs
Pat Flaherty, Senior Director of Facilities, GlobalFoundries
Dave Chapman, President, Long Wind Farm
Michael Hussey, Executive Director, Middlebury College Snow Bowl and Rikert Nordic Center
Jerry Brown, Energy Efficiency Project Manager, WestRock
---
2:15 | Overview of Energy Savings Account Pilot Project for Self-Direction of Energy Efficiency Charge Funds
Ted Brady, Deputy Secretary, Agency of Commerce and Community Development
Rebecca Foster, Director, Efficiency Vermont
---