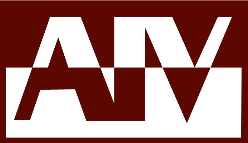 COVID-19 RESOURCES AND INFORMATION FOR VERMONT BUSINESSES
---
NOTE: This page is being overhauled and updated over the next few days.
As this process continues, please do not hesitate to contact us as below with any topics or types of resources you woulld like to have posted here, including any specific resources you have found useful and want to make sure others can access.
In the meantime, if you are looking for any kind of resource or information that is not currently here, or if you have any questions or suggestions, please contact us at info@aivt.org.
For the latest news and alerts, including critical COVID-19 guidance and resources, click here.
---
AIV SURVEYS

Please take a moment to review and complete, as warranted, the surveys below. They will help us serve your needs and the needs of Vermont and the country during this crisis. If you have any questions or suggestions, don't hesitate to contact us at info@aivt.org. [Please note that the surveys might be unavailable or experience recording difficulties July 3 from approximately 11:00 am until near midnight owing to server maintenance].
Updated Check-In on Status, Needs, Questions, and Recommendations
Vermont Employer Mask/Face Covering Survey
Identifying Current and Potentially Convertible Suppliers of Critical Products and Services
---