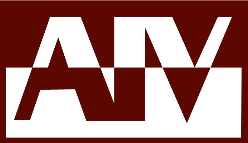 COVID-19 RESOURCES AND INFORMATION FOR VERMONT BUSINESSES
---
NOTE: This page is being overhauled and updated over the next few days.
As this process continues, please do not hesitate to contact us as below with any topics or types of resources you woulld like to have posted here, including any specific resources you have found useful and want to make sure others can access.
In the meantime, if you are looking for any kind of resource or information that is not currently here, or if you have any questions or suggestions, please contact us at info@aivt.org.
For the latest news and alerts, including critical COVID-19 guidance and resources, click here.
---
AIV SURVEYS

Please take a moment to review and complete, as warranted, the surveys below. They will help us serve your needs and the needs of Vermont and the country during this crisis. If you have any questions or suggestions, don't hesitate to contact us at info@aivt.org. [Please note that the surveys might be unavailable or experience recording difficulties July 3 from approximately 11:00 am until near midnight owing to server maintenance].
Updated Check-In on Status, Needs, Questions, and Recommendations
Vermont Employer Mask/Face Covering Survey
Identifying Current and Potentially Convertible Suppliers of Critical Products and Services
---
OPERATIONAL GUIDANCE FOR VERMONT COMPANIES
For the current general guidance for all Vermont businesses, click here. [NOTE: as noted at this link, until further notice this supersedes sector specific and other guidance where in conflict pending ongoing updates and synchronization]
Operational Guidance for Manufacturing, Distribution and Warehousing
The Restart Vermont Action Team worked with AIV, the Vermont Manufacturing Extension Center, and other manufacturing stakeholders to draft the reopening and operation plan for manufacturing and related activities. You can learn more about how your company could tailor this plan to your operations through the steward of the plan, VMEC, at www.mxvt.org. For the most recent version of the guidance, click here (note that we are currently in Phase II).
---
WHAT HAPPENS WITH A POSITIVE CASE
Steps to Take When Someone Connected to Your Business Tests Positive
If you learn of a positive case at your business, contact the Vermont Department of Health Infectious Disease Epidemiology team. Call 802.863.7240 (Monday through Friday, 7:45 am to 4:30 pm, choose Option 3, and when outside those hours, choose Option 7).
If you are contacted by Department because a risk has been identified at your business, the team will walk you through the next steps.
If you believe your establishment has been exposed to COVID-19, please call the Department at 802.863.7240.
The team will follow up with everyone who tests positive, calculate the period of time when they were contagious, and find out what locations they visited during that time. The team works hard to determine which locations may have been at risk, based on their expertise and knowledge of how the virus spreads.
You can learn more about the steps the Health Department takes to respond when someone tests positive by clicking here for an info graphic.
---
STATE RESOURCES