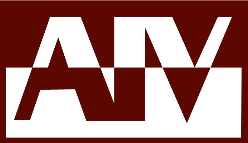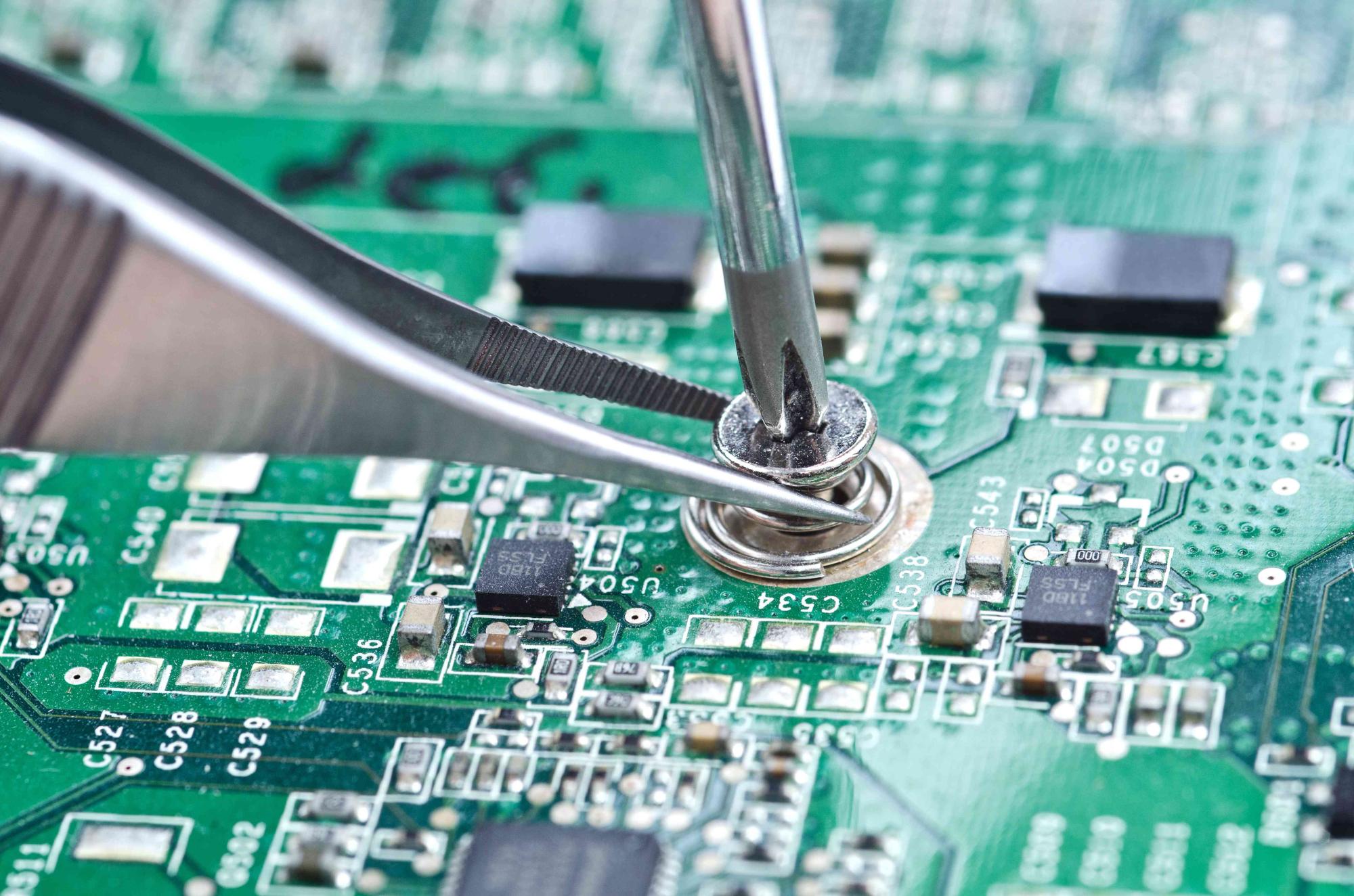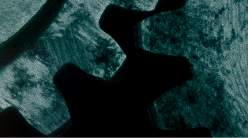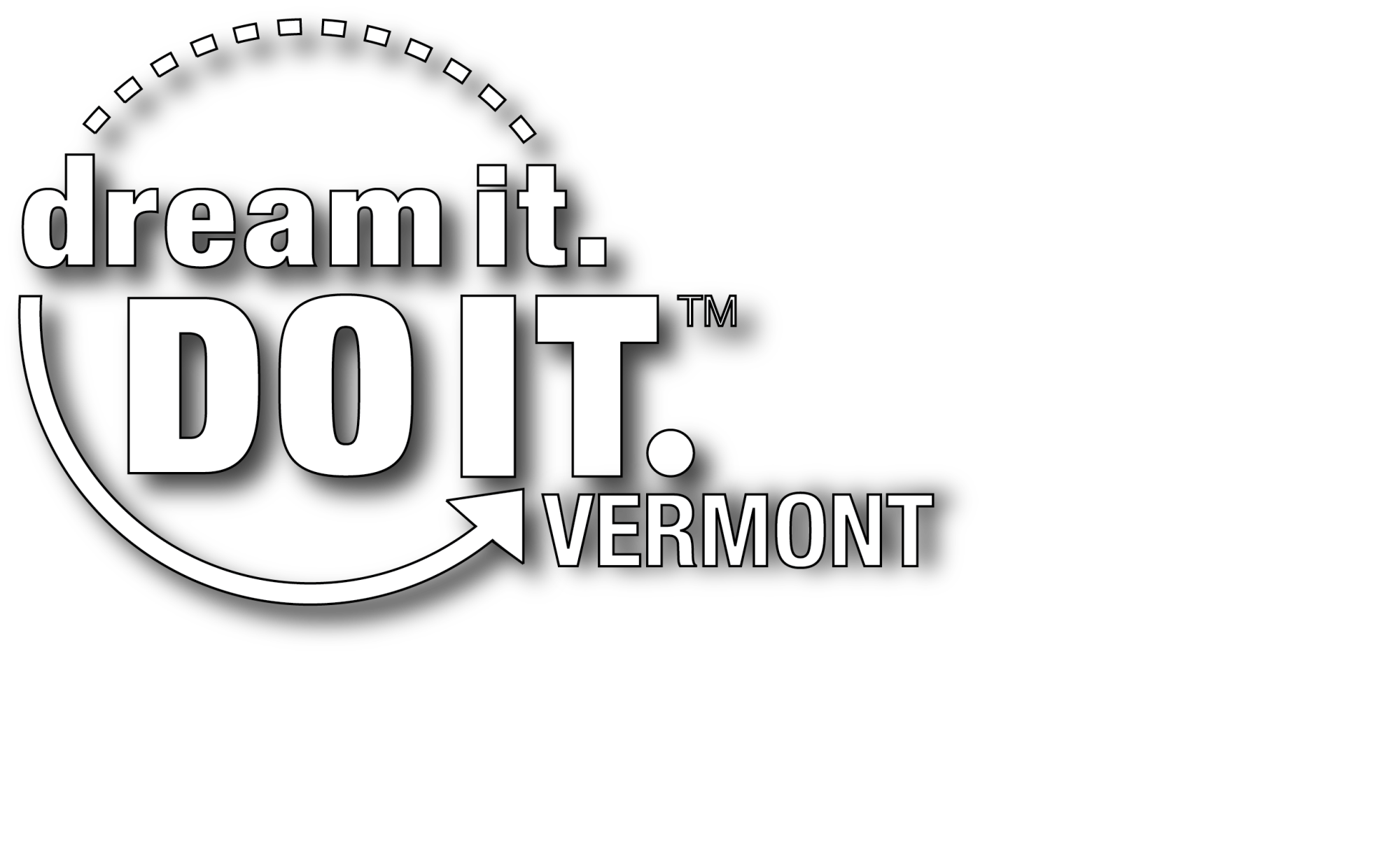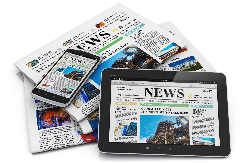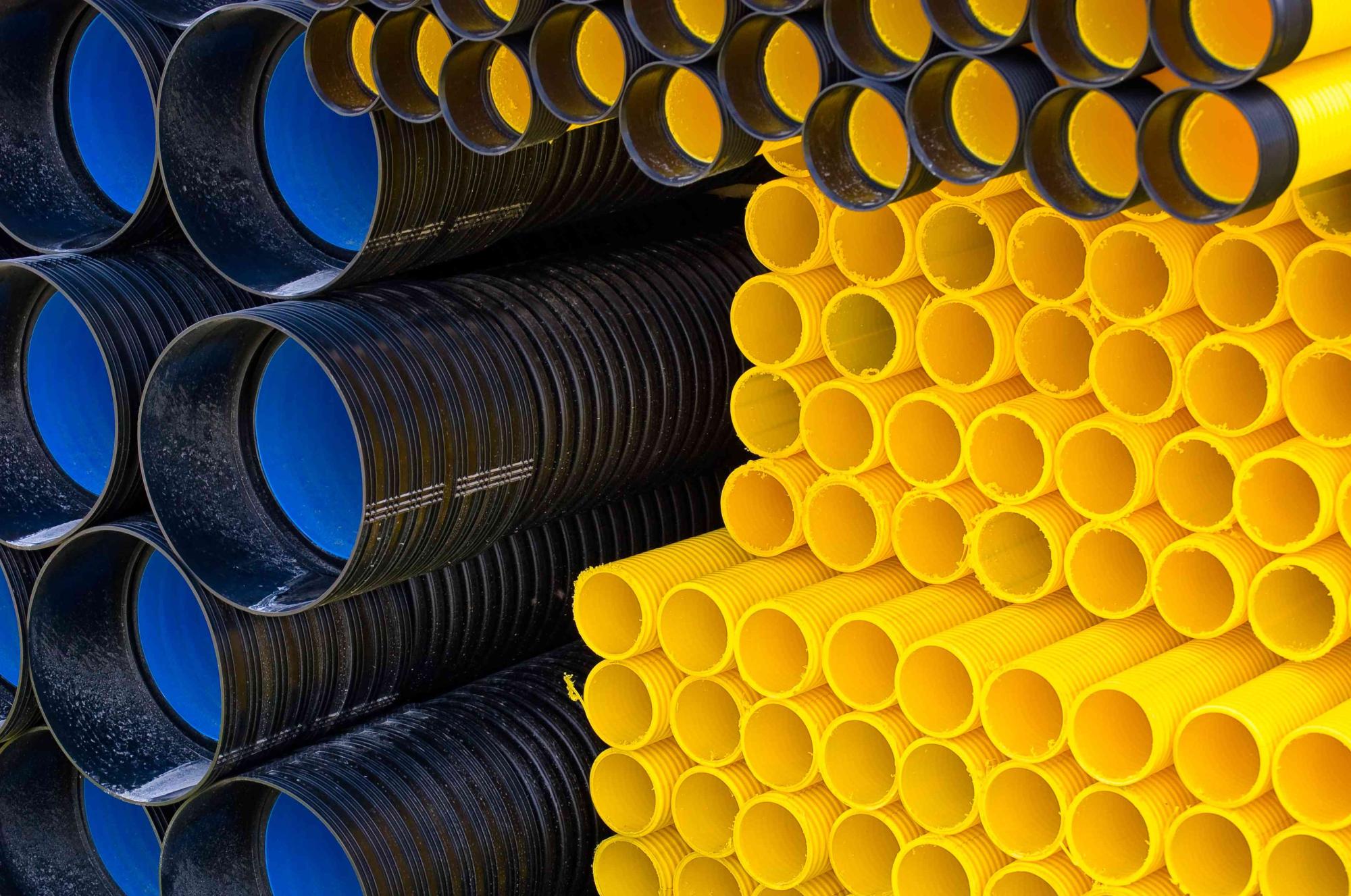 News and announcements from the web that might be of interest to Vermont
manufacturers and other employers. You can look up past posts on our
News & Views blog.
---
US Lawmakers Facing Deadlines for Budget, Immigration Deals. Voice of America 1/11
"U.S. lawmakers are running short on time to agree on a plan to fund the government and achieve a bipartisan immigration deal. The budget battle could lead to a government shutdown next week, and Democrats in Congress want any funding agreement to include a legislative fix for the more than 800,000 young undocumented immigrants who have been protected from deportation by the Deferred Action for Childhood Arrivals program. . . ."

---
Op-Ed: STEM Education Needs More Shop Floors. US News & World Report 1/11
"When John Walsh started his first year at Northern Michigan University, he had his heart set on graduating with the perfect set of skills to become a mechanical engineer. But as he investigated the many fields associated with that career choice, Walsh, now 23, was struck by the demand for workers in another industry. . . ."
---
Be the Manager Who Asks, 'What Do You Like to Do?'. Gallup 1/12
"At my home, I have a pile of sticks that sit on a ledge just outside the front door: long ones, short ones, stubby ones, sticks with twigs and branches, others in the shape of y's and t's, and some like little trees. Sometimes I even find sticks around the house and in the car. This is because my youngest child loves to collect sticks. We could be walking just about anywhere and if he finds one, he holds onto it and brings it home. He is a natural collector. . . ."
"U.S. job growth slowed more than expected in December amid a decline in retail employment, but a pick-up in monthly wage gains pointed to labor market strength that could pave the way for the Federal Reserve to increase interest rates in March. . . ."

---
U.S. factory orders rise for fourth straight month. Reuters 1/5
"New orders for U.S.-made goods increased in November for a fourth straight month, but business spending on equipment appeared to be cooling after robust growth in 2017. . . ."
---
Manufacturing in the U.S. Just Accelerated to Its Best Year Since 2004. Bloomberg 1/3
"U.S. manufacturing expanded in December at the fastest pace in three months, as gains in orders and production capped the strongest year for factories since 2004, the Institute for Supply Management said Wednesday. . . ."

Do Your Measures Make Employees Mad? Or Motivate Them? Gallup 1/3
"Fear. Anxiety. Stress. Anger. Not exactly the emotions we're hoping to invoke in our employees, right? Not exactly the key to motivational management, anyway. . . ."

US construction spending hit record high in November. AP/Washington Post 1/3
"U.S. builders spent 0.8 percent more on construction projects in November, the fourth consecutive monthly gain. November advance follows October's revised 0.9 percent gain, the Commerce Department said Wednesday. The increase brought total construction spending for the month to a seasonally-adjusted annual rate of $1.26 trillion, an all-time high. . . ."

Americans' Economic Confidence Positive in 2017. Gallup 1/2
"Americans' views of the U.S. economy were positive on balance in 2017, with Gallup's U.S. Economic Confidence Index averaging +6 for the year. This was a 16-point increase from -10 in 2016 and is the index's first positive annual average since Gallup began daily tracking of this measure in 2008. . . ."


"Americans' confidence in the economy improved slightly in the final days leading up to Christmas, with Gallup's U.S. Economic Confidence Index registering +8 for the week ending Dec. 24. This is up from +4 the week prior but similar to the +7 recorded for the same pre-Christmas week in 2016. . . ."

Manufacturers React to Congressional Passage of the Tax Bill. IndustryWeek 12/21
"Manufacturers will save about $261 billion over the next decade thanks to the new Tax Cuts and Jobs Act. On paper, that should lead to new investments — in equipment, in workforce and beyond. . . ."

The No. 1 Employee Benefit That No One's Talking About. Gallup 12/21
"People leave managers, not companies. You've heard it before. One in two employees have left a job to get away from a manager and improve their overall life at some point in their career, according to Gallup's State of the American Manager report. . . ."

Now is the time to fix Ex-Im Bank. The Hill 12/21 Oped
"The National Association of Manufacturers (NAM) recently released a quarterly outlook survey showing a 20-year record-high level of confidence and optimism among our members. What's behind that optimism? The flurry of action in Congress this week helps explain why. . . ."

U.S. Plastics Industry Well-Positioned for Continued Growth. Plastics Technology 12/21
"A webinar held last week by the Plastics Industry Association (PLASTICS) addressed key findings of its 2017 Size & Impact Report, and the overall takeway is optimism regarding continued growth for the American plastics industry. The top two highlights: (1) Employment in the U.S. plastics industry grew by one percent in 2016, from 954,000 workers to 965,000; (2) The U.S. plastics industry accounted for $404.4 billion worth of shipments in 2016—representing a three-percent decline from 2015. This was driven primarily by lower material costs and low oil and natural gas prices. Regardless of the decline in shipments, the report states the domestic plastics industry remains historically strong, and well-positioned for continued growth. . . ."

Pruitt's EPA Turns to 'Lean Manufacturing' to Speed Up Reviews. Bloomberg 12/18
"President Donald Trump's bid to speed up regulatory approvals is relying on a "lean manufacturing" approach inspired by Toyota Motor Corp. The Environmental Protection Agency's chief of operations has a long history of implementing Toyota's concept, which focuses on labor-management dialogue to curb defects and cut delays. The agency is in discussions about entering into a contract with Toyota's management spinoff to help it accomplish its goals. . . ."

U.S. industrial production posts third gain in a in November row as factories hum. MarketWatch 12/15
"The numbers: Industrial production in the U.S. rose 0.2% in November to mark the third straight advance. . . ."

How to Engage a Union Workforce: One CEO's Lessons. Gallup 12/14
"In 2007, the 5,000 union employees of DTE Energy had among the lowest employee engagement scores in Gallup's global database. By 2017, those scores were among the highest. . . ."

How the Tax Overhaul Plan Will Impact Manufacturers. Bloomberg 12/14
"Jay Timmons, National Association of Manufacturers CEO, discusses the impact of the tax overhaul plan on manufacturing with Bloomberg's Kevin Cirilli on 'Bloomberg Markets: Balance of Power.' . . ."

How HR Leaders Can Win a Seat at the Table. Gallup 12/13
"'Our people are our greatest asset." These feel-good words have decorated countless company walls, websites and mission statements. But let's be real. Most organizations don't treat their employees like assets. . . ."

Jobs Everywhere, and No People to Fill Them. IndustryWeek 12/13
"A gap of 20 million workers means it is imperative now for manufacturers to reach far beyond their traditional recruiting efforts if they want to survive. . . ."

The Best Workplace Articles of 2017. Gallup 12/13
"Gallup's editorial staff has chosen our best articles from 2017 on critical workplace trends and topics. From transforming performance management practices to positioning employee engagement as a business strategy, these articles give you greater insight into what the best organizations are doing to attract and retain a high-performing workforce. . . ."

Thinking Flexibly About Flexible Work Arrangements. Gallup 12/12
"Answering emails from the cheering section of a child's sporting event. Reviewing a team project from the comfort of a coffee shop. Moving work hours to earlier in the day to fit in an appointment late in the afternoon. Modern employees want professional success -- but not at the exclusion of autonomy and flexibility. . . ."

U.S. Job Openings Cooled in October After Climbing to a Record. Bloomberg 12/11
"U.S. job openings unexpectedly cooled in October from an all-time high a month earlier, still consistent with a solid job market, Labor Department data showed Monday. . . ."

Activist litigation against manufacturers has gone too far. The Hill 12/10 Oped
"Early on, children learn that when one parent doesn't have the answer they want, they just ask the other. We naturally seek the forum that will give us the best result, a tactic all too familiar to those of us in the legal community. . . ."

Infrastructure Is Critical for Both Rural and Urban Shop Floors. Shopfloor 12/7
On Wednesday, U.S. Department of Transportation Secretary Elaine Chao announced that the administration's infrastructure proposal would be released in the new year. At the same time, Special Assistant to the President for Infrastructure Policy DJ Gribbin joined a bipartisan infrastructure conversation that featured House Transportation and Infrastructure Committee Ranking Member Peter DeFazio (D-OR), manufacturers, farmers, truckers and infrastructure financiers. Making manufacturing more competitive by advancing an infrastructure package that increases certainty was at the center of one panel discussion, titled "Rural America and an Infrastructure Package."

How to Create a Culture of Psychological Safety. Gallup 12/7
"Why do employees sometimes remain silent when they should speak up? Do they fear consequences or repercussions? Do they feel like new ideas can't be respectfully considered without an onslaught of criticism about its inherent risks, a barrage of demands for a detailed project plan, or an insistence on immediate proof of an overinflated ROI? . . ."

Businesses urge Congress to expedite passage of tariff bill. The Hill 12/6
"A diverse group of nearly 200 businesses and associations are calling on Congress to expedite passage of a bill that would eliminate duties on imported raw materials needed for production that aren't readily available in the United States. . . ."